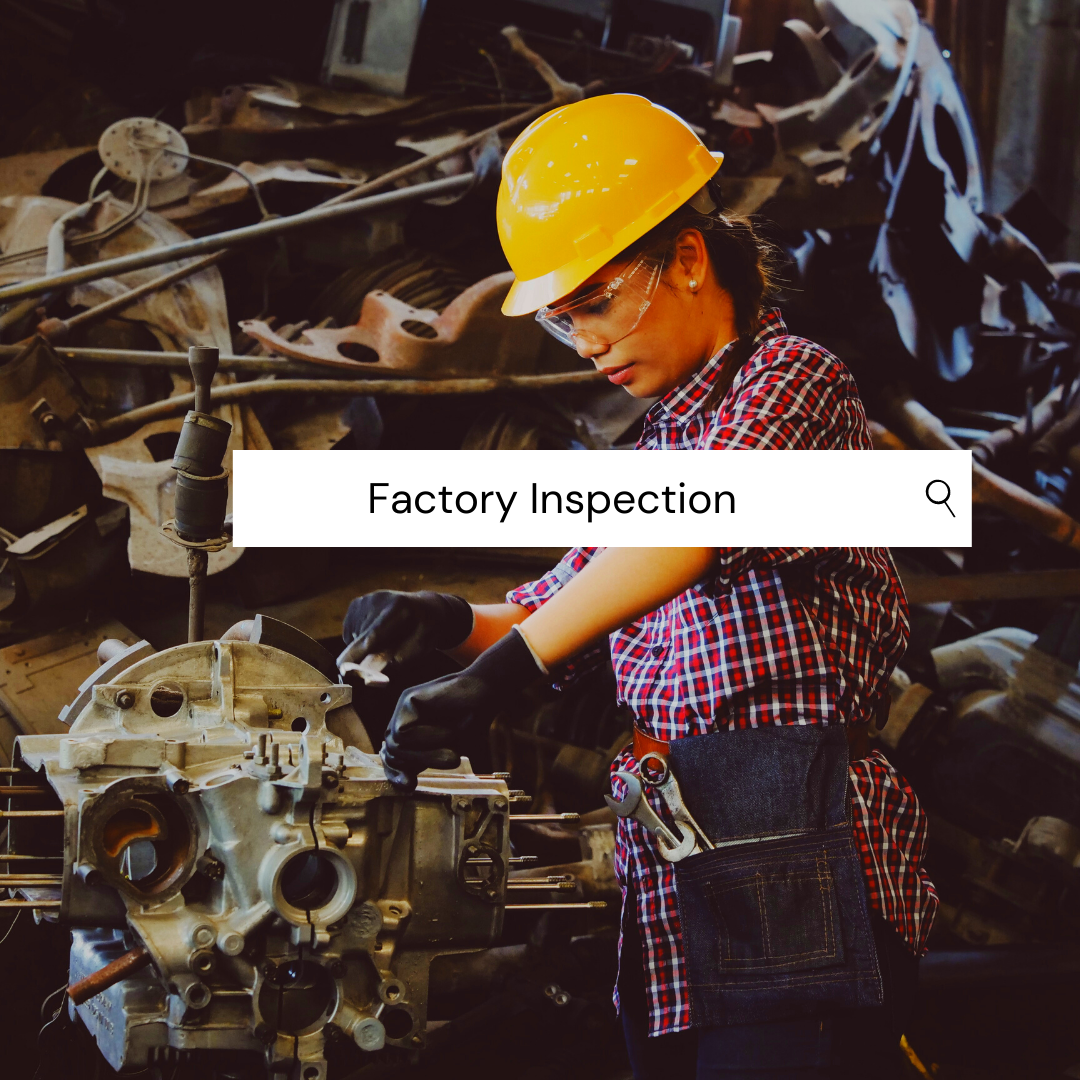 Are you planning to check out manufacturing facilities in China or South East Asia?
We'll assist you planning the entire factory inspection trip, find ideal accommodation close to the factory, get in touch with the relevant embassies for visa associated matters and set up meetings with the factory.
On top of that, we'll also prepare the following pre-written checklists to ensure that you get most out of your factory inspection trip:
Factory inspection timetable
End-to-end itinerary
Accommodation recommendations
Visa invitation letter
Factory inspection checklist
Pre-written questions to ask the factory representatives
What are the benefits of our Factory Inspection Planning Service?
Short and simple: It will save you a lot of time and effort while providing peace of mind.
In general planning a factory inspection trip is not rocket-science but working out all the little details like how long it will take from the airport to the hotel and from the hotel to the factory as well as how to get there, what to ask as soon as you are there, as well as browsing visa needs is both very tiresome and also time-consuming. We can assist you to save valuable time, while additionally maximizing the value of the time and cash you spend on your trip.
We need the following information to assist you with planning your factory inspection:
Company name
Company website or Alibaba page
Contact person at the company
Planned arrival and duration of stay
Product/Industry information
Hotel
How many suppliers should I visit on factory inspection trip?
We recommend that you visit at the very least 5 suppliers to be able to compare different quality and pricing options.
How many days are required to visit manufacturers in Asia?
We typically advise that you just arrange one manufacturer visit per day. Also keep in mind that taking a trip into the country and/or in between provinces within the same nation can also take a full day.
Example of a factory inspection trip to China
Day 1: Arrival in Hong Kong and onward travel to Guangzhou.
Day 2: Manufacturer visit 1 in Guangzhou.
Day 3: Manufacturer visit 2 in Foshan, next to Guangzhou.
Day 4: Traveling from Shenzhen to Yiwu.
Day 5: Manufacturer visit 3 as well as 4 in Yiwu.
Day 6: Return flight to your home country.
Can you assist with finding suitable manufacturers?
Yes, just tell us your product and sourcing requirements and we will suggest you a range of suitable manufacturers.
What various other costs should I take into consideration?
Our Factory Inspection Planning Service just covers the itinerary planning. You have to take all costs for the travel and accommodation into consideration such as the following:
Flight and other local/international travel expenses
Visa costs
Travel insurance
Accommodation and food
Factory Inspection Planning Service Step by Step
Step 1. We contact the manufacturers to prepare the factory visits
Step 2. We look for appropriate lodging near the chosen factories.
Step 3. We inspect visa requirements for your citizenship and the travel country.
Step 4. We prepare your pre-written templates and manufacturing facility checklist.
Step 5. You receive our Manufacturing Facility Visit Strategy PDF, the pre-written Questions for the manufacturers and your complete itinerary for the whole trip.
How far in advance should I schedule my factory inspection trip?
We can finish the entire planning of the trip in around a week. Nonetheless, to make sure that you have time to prepare visas (if needed), we strongly recommend that you contact us at the very least 3 weeks before your planned departure.
Final Notes
Hotel, travel costs or other expenses are not included in our service charge.
We do not supply any type of invitation letters under our company name. Nonetheless, we can supply templates that one of the manufacturers can stamp as well as sign, which is then used to obtain a company visa (if required).
Order this service minimum 3 weeks before departure.
Delivery time: 7-12 days.
Scope of Delivery: Itinerary & Templates.