info@customized-sourcing.com
Need help finding the right product or supplier?
Our team at Customized-Sourcing can assist you in finding the right suppliers for your product and customize all product specifications according to your needs.
What we can do for you:
We handle all steps from product research and development, manufacturing and shipping all the way to the delivery to your customer. No matter which product you need, which quantities, which packaging, which labels, where and how you want to have it shipped - we can do all the work for you. We can even help you find new products to expand your brand or product line, find manufacturers, negotiate prices and provide contract negotiation and translation services. Of course quality inspection, warehousing, product photography, graphic design for packaging, as well as eCommerce setup are also part of our services.
Product Research & Development
Have an idea for a new product to start or expand your brand? We can help you with Research & Development.
Sourcing
Do you need to find new or alternative manufacturers for a product? We help you with all your sourcing needs.
Quality Checks
Our QC team inspects each product to ensure it is in good condition and it conforms with your specifications. We make sure you get the right product.
Order Consolidation
We can help you to combine orders from different suppliers into a single package or cargo shipment to save shipping costs.
Custom Packaging
Want to make a better impression or build your brand? We offer custom packaging for your orders with logo print, package inserts, etc.
Labeling & Prep Service
Do you need custom packaging labels or FBA Prep Services to fulfill FBA inventory requirements? We can offer (barcode) labeling for all your shipments.
Worldwide Shipping
We ship your goods internationally according to your chosen shipping method. We offer shipping by Air Express, Air Freight & Sea Freight.
Dropshipping
Do you want to have your orders directly shipped from your suppliers to your customers? We offer Dropshipping shipping.
Price Negotiation & Translation
Do you need help with price negotiation & translation to improve communication with your suppliers? We always do our best to reduce your purchase costs further for you.
Product Photography
Do you need high quality pictures or videos of your products for your website, marketplaces or advertising? We offer product photography and lifestyle photography.
Graphic Design
Do you need a new logo, a fancy packaging design or advertising materials for your new product? We offer Graphic Design services for all your needs, online or offline, and we can get your graphics printed as well.
eCommerce Setup
Do you need a Shopify or WooCommerce store to sell your products directly to customers? We offer complete store setups with domains, templates, product management and more.
Product Page Optimization
Do you want to optimize your marketplace product page with eye catching bullet points, conversion optimized description and keywords? Let our experts do the work for you. We can also translate your product pages for marketplaces in different countries.
Trade Fair Service
Contact us if you want to visit a trade show or a factory and need a local guide that speaks your language, helps you arrange accommodation, transport, and more to make your trip as comfortable and efficient as possible.
How to get started?
We know the first few steps are always the hardest, but when you have gained some momentum and the train has started rolling everything will become easier. That is why we offer a free plan to remove as much obstacles as possible and to enable everyone to find reliable suppliers and gather important data about the sourcing process fast, easy and free, because your success is our success. Our free plan provides you with all the information you need to evaluate a new product idea and you also can collect product samples from different suppliers, get the quality checked and shipped to you in one box to save shipping costs.
Pricing
We offer fair and simple pricing to make it as easy and risk-free as possible to start working with us. You can choose our free plan to get started or book each of our services separately as needed:
Free
$
0
Get started for free and get up to 10 quotes from suppliers with optional samples
Try for Free
Product Sourcing & Supplier Search
Get 5-10 Quotes from Suppliers
Basic Consultation on Project Costs
Consultation on Import & Export formalities, Compliance, Certifications, etc.
Shipping Cost Comparison
Sample Shipment (charged at cost)
Sourcing & QC
$
5%
From Sourcing to Production: Everything in Free Plan plus Production Follow-Up
Choose Basic Plan
Product Sourcing & Supplier Search
Get 5-10 Quotes from Suppliers
Consultation on Project Costs
Consultation on Import & Export formalities, Compliance, Certifications, etc.
Shipping Cost Comparison
Sample Shipment (charged at cost)
Sample Customization
Production Follow-Up
Basic Quality Inspection
Free Warehousing (1 Month)
Advanced Service
$
5-10%
Advanced value-added services like packaging customization, product photography, etc.
Choose Advanced Plan
Product Sourcing & Supplier Search
Unlimited Quotes from Suppliers
Consultation on Project Costs
Consultation on Import & Export formalities, Compliance, Certifications, etc.
Shipping Cost Comparison
Sample Shipment
Sample Customization
Production Follow-Up
Quality Inspection
Free Warehousing (2 Months)
Free Product Photography for eCommerce
Product Customization
Customized Packaging
Sourcing Process
You can choose, combine and select all of our services based on your specific needs and conditions. For example if you already have your own suppliers and just need quality control and shipping you can book those two services separately. If you are just starting out here is our step-by-step recommendation:
Supplier Search
If you want to import from China but don't know how to start or you have begun importing already but you want to get more competitive prices and don't know which factory is reliable, our Free Plan will help you out and provide information about verified suppliers in China with the most competitive prices according to your product requirements.
Production Follow-Up
Compared to searching for a supplier, following up production is much more complicated and will usually take 20-60 days. Our agent helps you coordinate with the factory until your order is completed, to ensure products are made according to your requirements. Therefore our Basic Plan provides you a lot of value because we save you a lot of time and effort for communication.
Quality Inspection & Shipping
This stage can get very expensive because if you hire a 3rd party inspection company by yourself, the usual charge is $200-$300 per person per day, and you only get a report about discovered problems but it is still up to you to fix them. With our Advanced Plan we offer you unlimited inspections, until the issues are solved, all included in the 5-10% service fee of the total order value. We also offer free warehousing for 2 months, to consolidate multiple orders into one shipment to save shipping costs and free product photography with five white background photos of each product, so you already can start uploading and optimizing your product listings before your products even have shipped.
Tell us about your product or sourcing requirements
Write us a short message below with a few details about your product or sourcing requirements and we will get back to you shortly and give you more information on how we may assist you.
Our Locations
We have multiple locations near the big manufacturing and logistic hubs in China to be able to serve clients from different industries and to provide the best possible shipping options as well as local trade show and factory inspection services.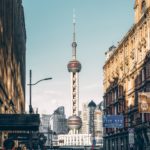 Shanghai
Headquarter
Our headquarter is located in Shanghai. It is one of the world's largest seaports and a major industrial and commercial center of China. Located on the coast of the East China Sea between the mouth of the Yangtze River (Chang Jiang) to the north and the bay of Hangzhou to the south.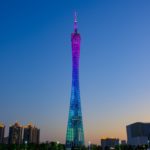 Guangzhou
Capital of Guangdong Province
Guangzhou or Canton is the capital of Guangdong Province. Because the city centre lies near the head of the Pearl River (Zhu Jiang) Delta, it has long been one of China's main commercial and trading centres.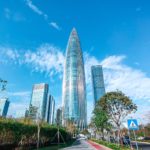 Shenzhen
Special Economic Zone
In 1979 Shenzhen was declared a special economic zone, and therefore opened to foreign investment, technology, and managerial expertise through the establishment of foreign-owned, joint-venture, and other business enterprises.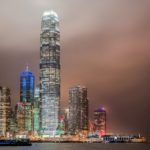 Hong Kong
International Trading Hub
Hong Kong's free-trade policy has made the city one of the world's great centers of trade. Wholesale and retail trade are major components of the service sector in Hong Kong and it is a vital agent in the trade and modernization of China.